There are few places where, like in Mallorca, the mountains of a considerable high and the sea are harmoniously together.
The possibilities of enjoying such a special natural environment are unlimited.

Find our some:

From Deià to Sóller
Castelló í es Rost road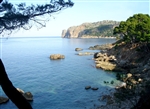 Former route that joined Deià and Sóller and communicated the old properties ("possessions").
Spectacular due to the views over Sóller and the coastal line. The terraces and the cobble-stone path that we find along the route are outstanding.
The latter was restored by the Consell in 1989.
Request more information
Around the Tossal puig
Tossal puig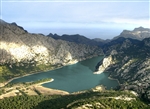 This route crosses the "serra". We start from the middle of the "Serra de Tramuntana" with a totally mountaineer scenery, arriving at the plain "raiger". This route is ideal to realize how hard the life of the inhabitants of the Majorca Mountains ought to be. We shall see old buildings, silos, lime-kiln, wells, ditches... Half way we shall take advantage of the refuge of the Tossals Verds, first refuge created in Mallorca and will enjoy the typical food of the island.
Request more information
La Trapee Monastery
From the Coll de sa Gramola to Sant Elm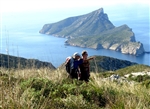 The Trappe Monastery holds great stories. The sea, cliffs, Cala Basset and its Tower surround it. The Dragonera island silhouette that together with the Trappist old monastery enclosure (1810) and the ingeniously use of the resources with terraces ("bancales"), fountains, mills, make of the Trappe Monastery a place of great interest from a scenery and architectural point of view.

Request more information
Sa Costera
From Mirador de ses Barques to Cala Tuent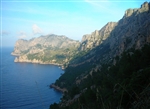 Former way of communication between Sóller and La Calobra. The route goes among millenary olive-groves through the old Balitx farms (possessió), fountains (water-springs) and watching towers.
Des Verger Fountain is outstanding since it carries much more water than any other in the Island and where we still can find remains of the first hydraulical central that provided water-power to Sóller. Beautiful coastal scenery that ends up in Cala Tuent, one of the few beaches of the Serra de Tramuntana.
Request more information
Puig Tomir
The summit that meets the sun.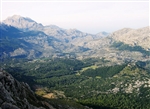 We shall start up under a shed of vigorous helm-oaks vegetation. The effort made in the climbing will be compensated by having a wonderful view of the two highest summits of Majorca and scenery that reaches up to Formentor.
Request more information
Alaró castle
History and landscape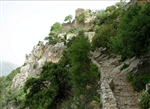 The Cabrit i Bassa castle just in the middle of the northern "serra". Here we find an excursion with double interest. A visit to the Alaró castle with views over the serra de Alfaba up to the Massanella Puig and the Mallorca plain.
Request more information